Good Morning Due to a change in delivery from our distributors, our meal deliveries to families will be on Thursdays. Sorry for any confusion! Stay healthy

Please be watching for a large meal delivery today. As shared in our email on Monday, families will be receiving enough meals for seven days, every Wednesday. Deliveries should be at the same approximate time, 11:15-11:45. Stay healthy!

Good Afternoon We have posted a google form on our website (approximately half way down the right hand side) to begin the registration process for incoming 4-year olds and new to Center Drive kindergartners. If you have a child that will be starting at Center Drive in the fall, please fill this out and someone will be contacting you.


Just a reminder that we will be starting a much deserved April vacation for students, parents and teachers! We can't wait to see everyone "virtually" back on April 27th.

Good Afternoon Our Friday meal delivery will be a large one. Students receiving meals will be getting ten days worth, enough for the complete April vacation. Milk will be delivered in gallon jugs, not the small containers. You will be getting suggested menus, as well. Maybe some food preparation lessons in your little ones future???? If you would like to suspend your food delivery for the vacation, resuming it on Monday, April 27th, just send me an email and we can do that for you. Stay healthy!

We had a great surprise waiting for us this morning! Thank you for making our day!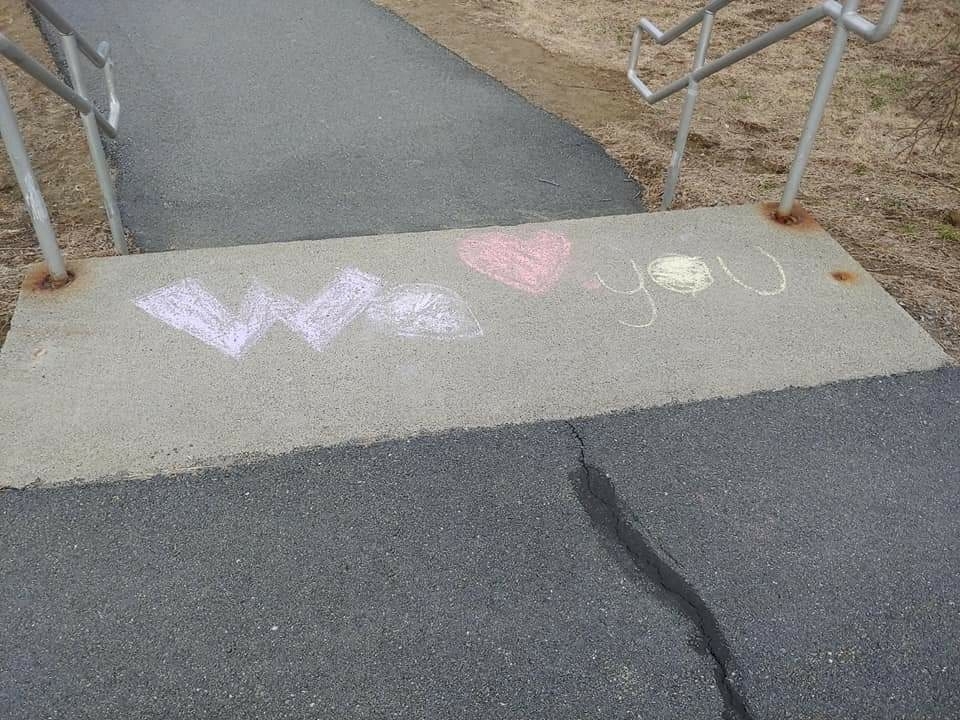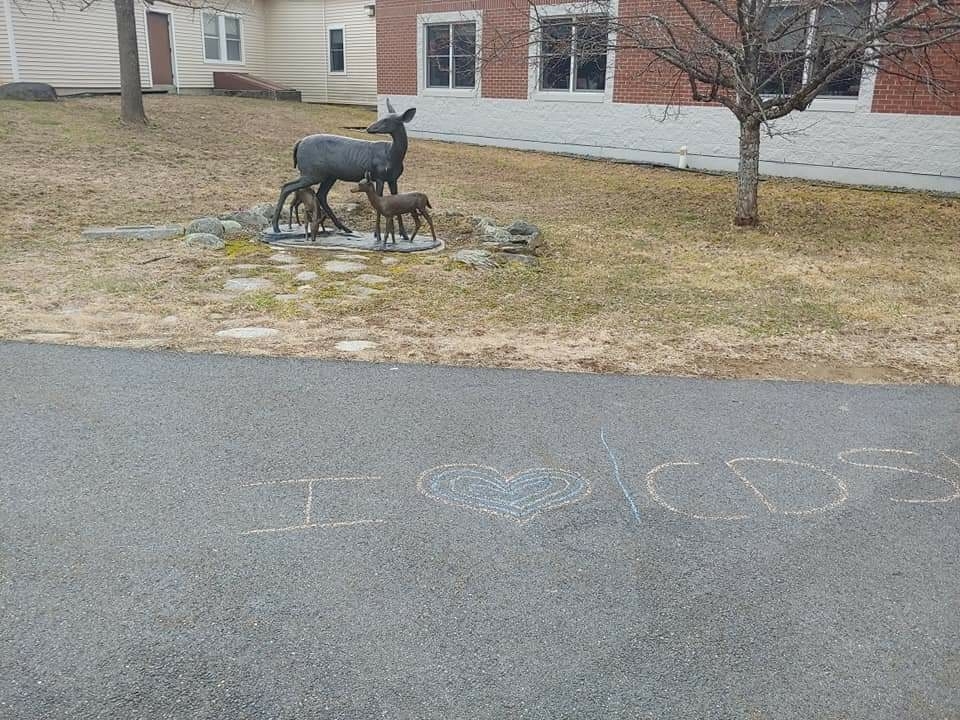 Hmmm. do you think this would have been a snow day? Happy April 10th everyone! Due to the many power outages that our staff is experiencing, students may not get assignments from their teachers so please don't be alarmed. Enjoy your Easter weekend!

Good Morning, With the impending storm on Friday, we will be sending enough meals today for the next 5 days. Please be expecting extra food and deliveries maybe a little later than usual today. Stay healthy everyone.


Mrs. McDonald shared this today! We have some amazing kids at Center Drive. Remember, if you would like to be added to the meal list, send me an email. We love seeing the faces of our kiddos in the windows.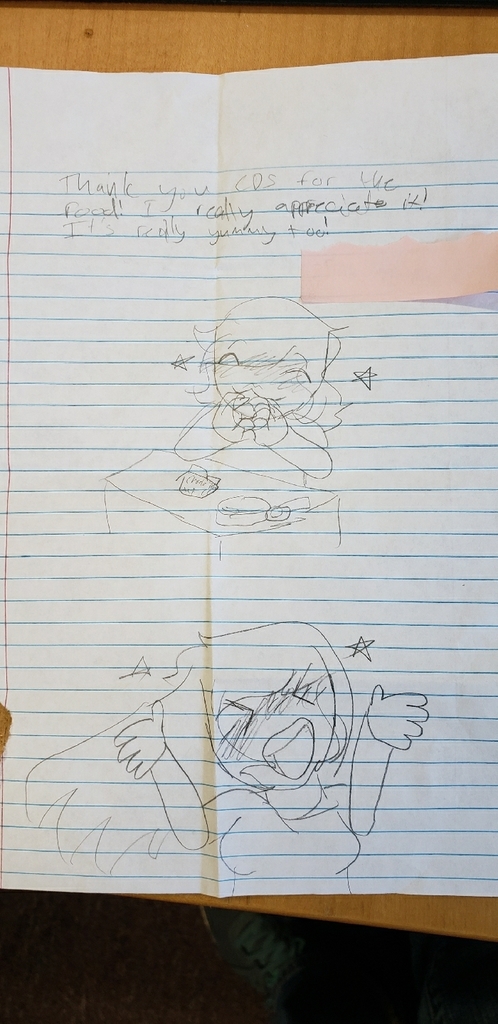 Good Afternoon Teachers worked on report cards Monday. They have been printed and mailed. You should be receiving them soon. Please understand, this was done very quickly. If you see any mistakes, please contact me,
j.marvin@cdsedu.org
and I will make note of it to get fixed at a later date. I am also hearing that some people are not receiving emails. If this is the case, please contact me and I will attempt to get it fixed as soon as possible.

All meals have been delivered. Thank you so much to our kitchen staff, our bus drivers and our volunteers for all of their help! If you did not receive meals, please email the office and/or call and leave a message and we will be sure to get them to you on Friday. If possible, please leave a tote or cooler on your doorstep if you are not going to be home and we will leave them inside.

Just a reminder we are here until 6:00 passing out learning packets. Look for the red "Enter" sign to check in and your packet will be delivered to your car.

We will be delivering breakfasts and lunches during the time students are out of school. Food will be delivered on Mondays, Wednesdays and Fridays beginning March 18th.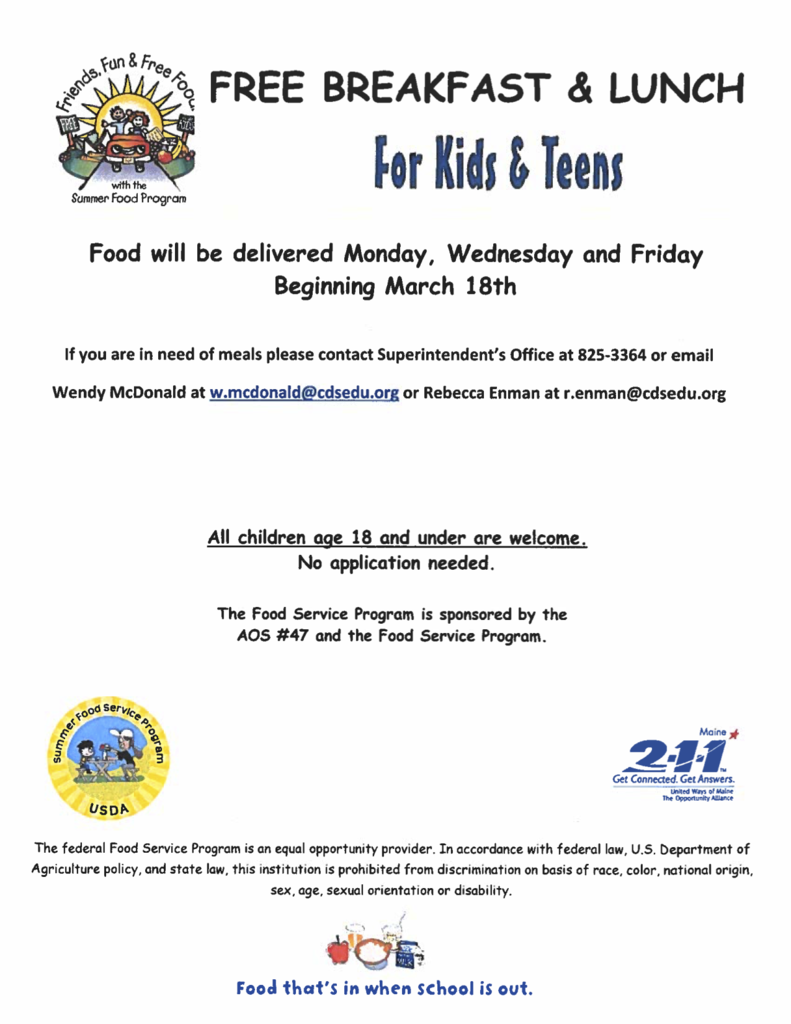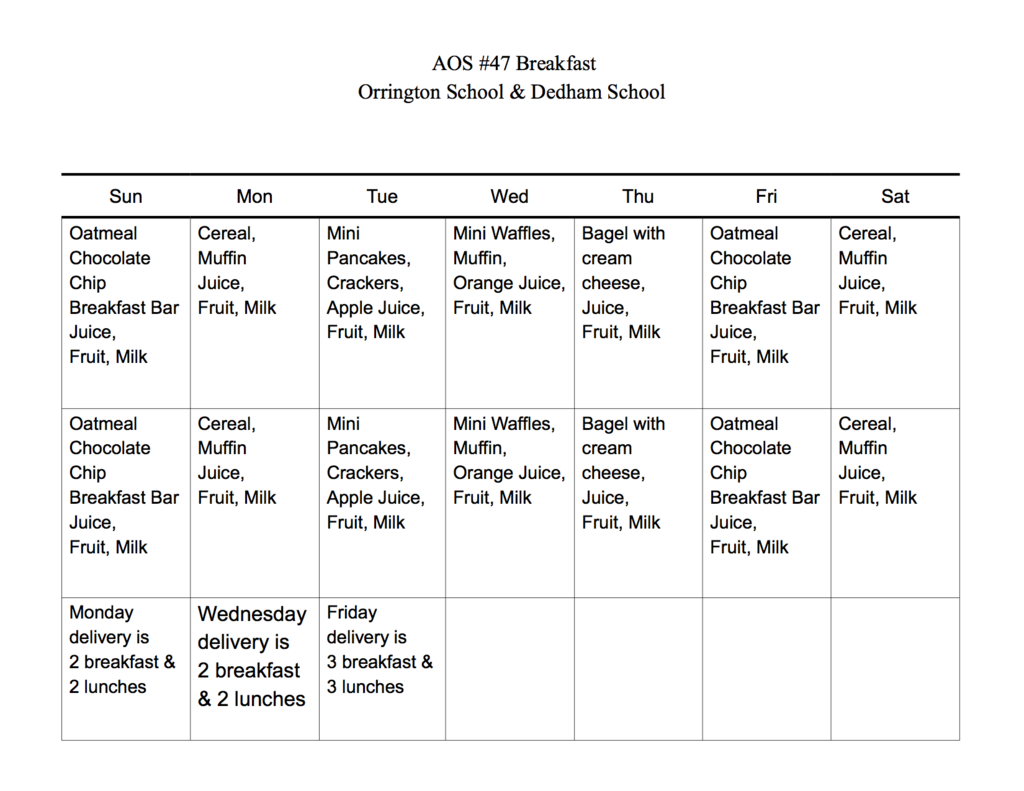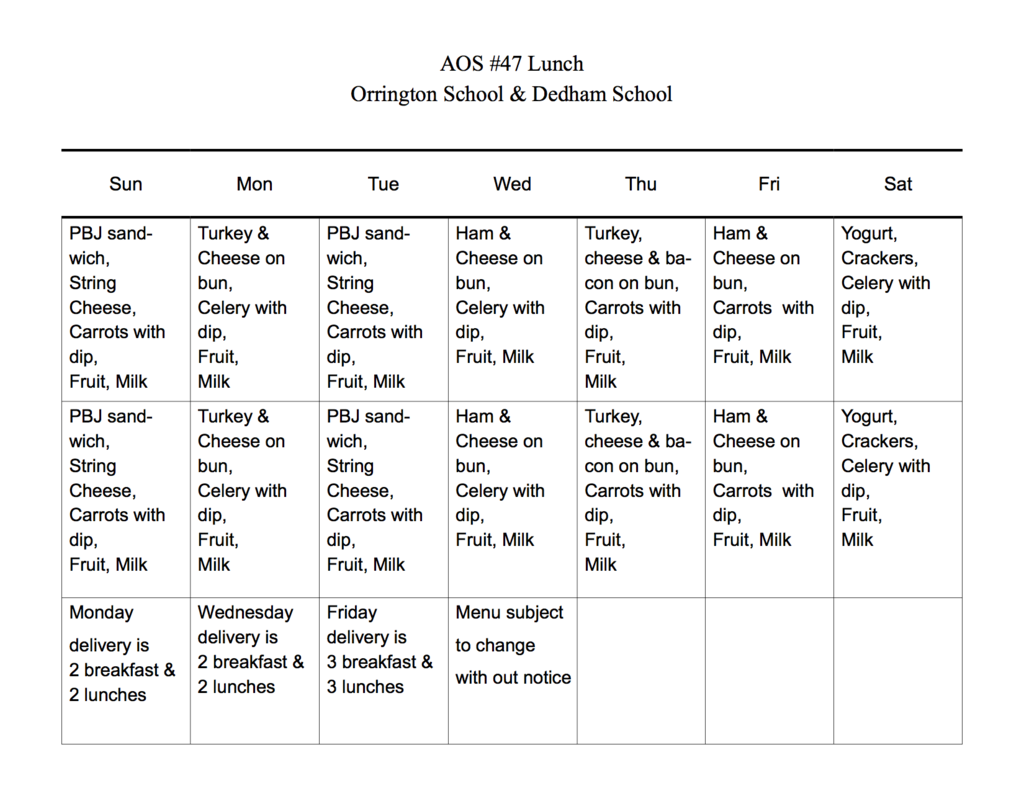 In an effort to slow the spread of COVID-19, AOS 47, The Dedham, Orrington and Airline Community Schools will be closed beginning Monday, March 16 through Friday, March 27th. More detailed information will be forthcoming this weekend.

Please see the message below from our PTG: Due to all of the unanswered questions related to the virus – We've decided it's best to make the decision to postpone the beach ball. A new date will be determined by the PTG as soon as possible. Heidi Sanders – PTG President

A huge thank you to everyone who helped make the Empty Bowl Project a success!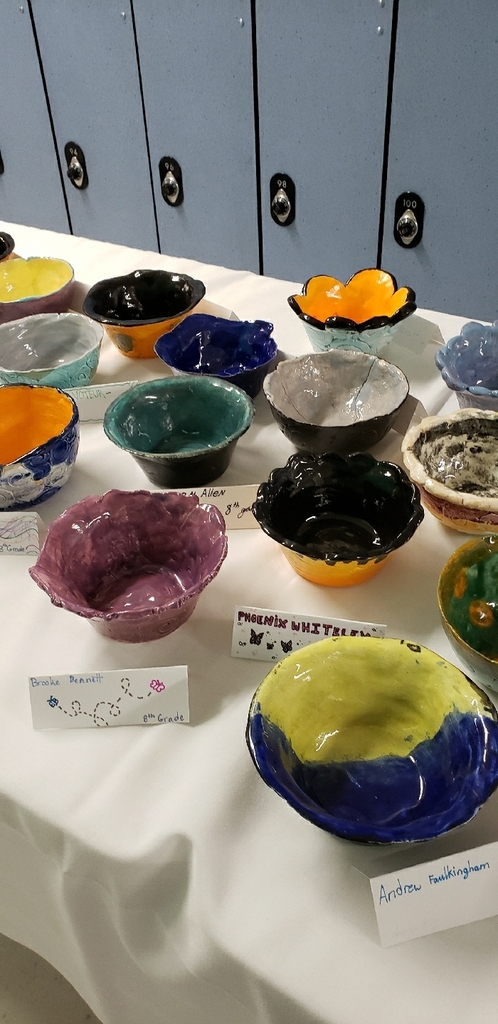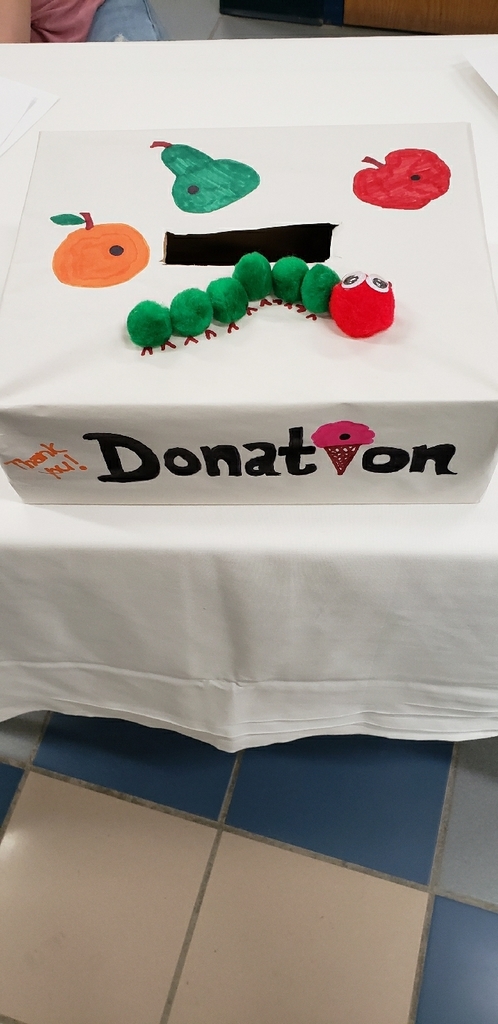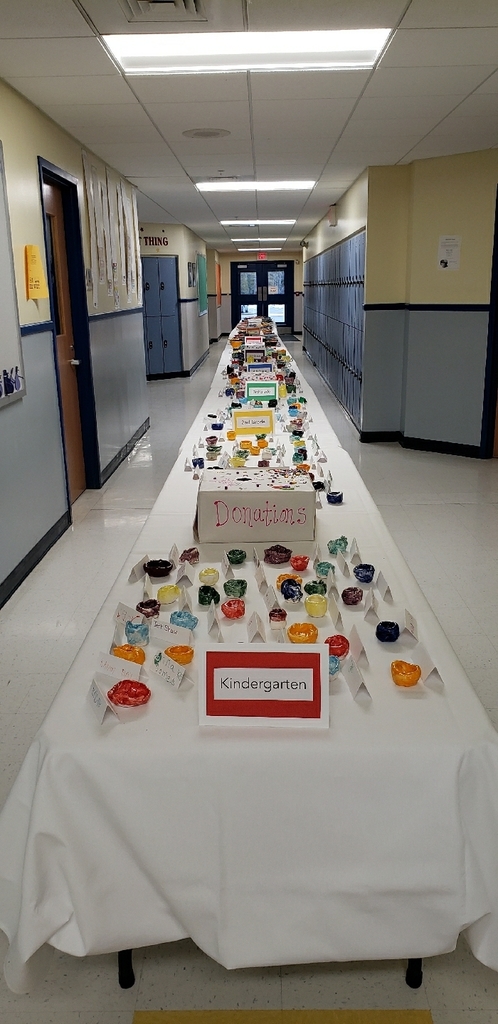 Preparing for the Empty Bowl Project tonight!