Spring Sports Information Starting Monday, April 5th tryouts for baseball and softball will begin. Everyone wishing to participate in track will be on the team. All athletes must have an up-to-date physical. Spring sport season is currently considered a "regular season" so there are no pod restrictions. Athletes are expected to participate M-F in all practices. While still practicing indoors, the schedule will be as follows: Track: 3:00-4:00 M-F Coach Ben Walton Baseball: 4:00-5:00 M-F Coach Dan Davis Softball: 5:00-6:00 M-F Coach Bob Phillips As the weather gets warmer and the fields are ready, practices will be outside and times will change. Information will follow. Please drop off and pick up your athletes promptly.

Just a reminder, if you have not filled out the "Return to School" survey, please do so. If you need the link sent to you again, please just email me at
j.marvin@cdsedu.org

Our co-ed basketball "season" has ended. I would like to thank Coach Grant for committing additional time to these athletes. Now we are on to baseball, softball and track!

We were feeling the love! Our staff thanks all of you!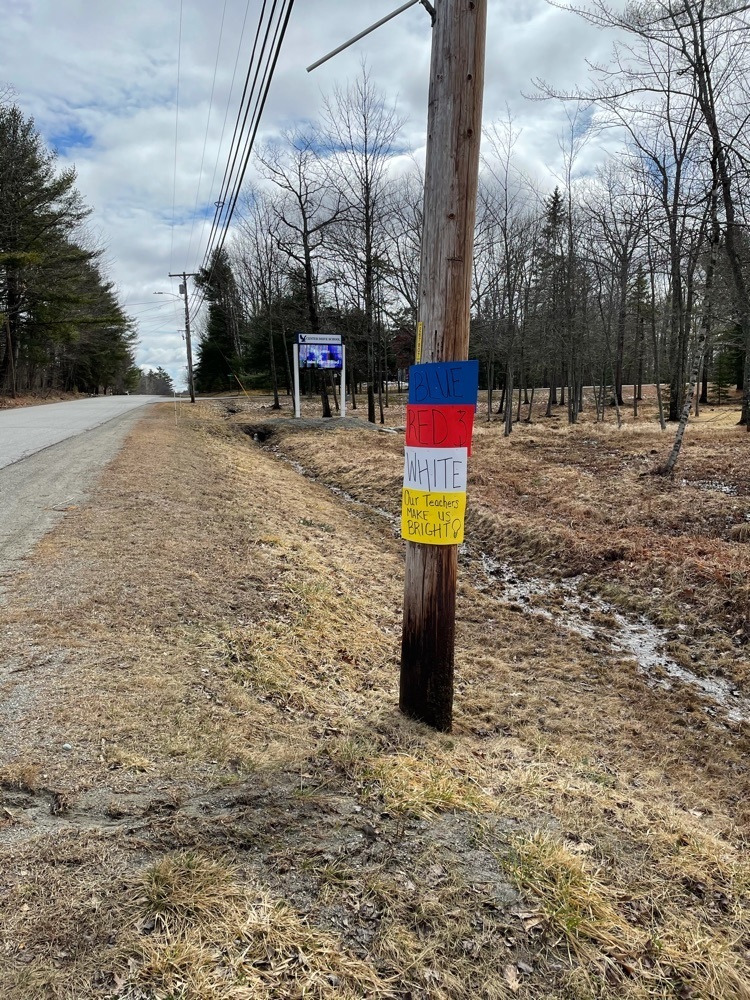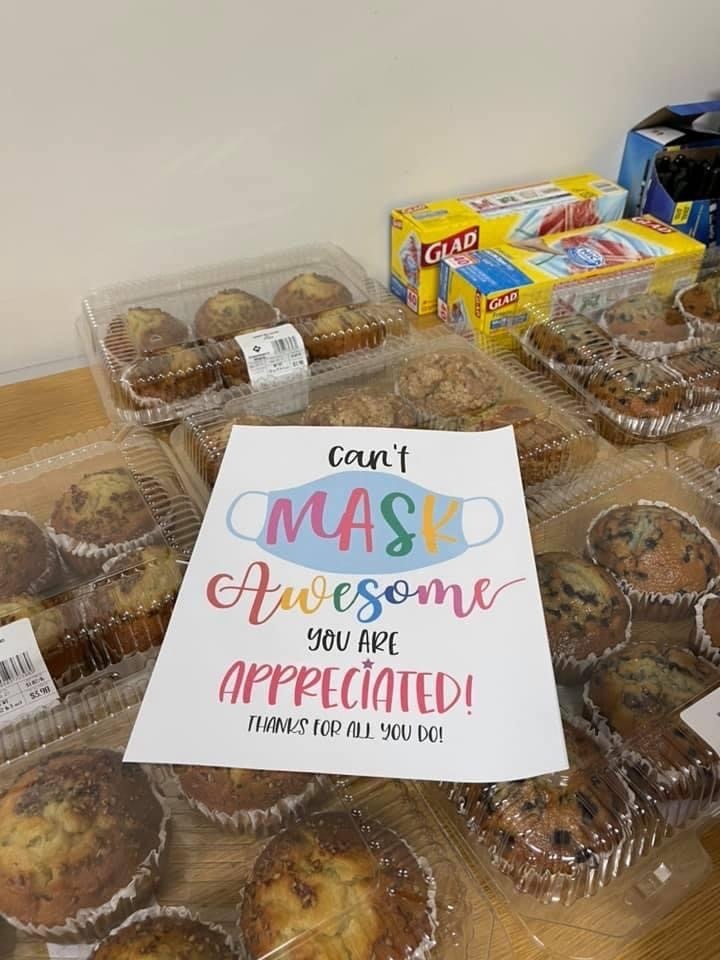 I would like to thank all of our amazing parents that reached out to us today with your kind words and encouragement. One of our kiddos had a very special shirt on today that made me smile!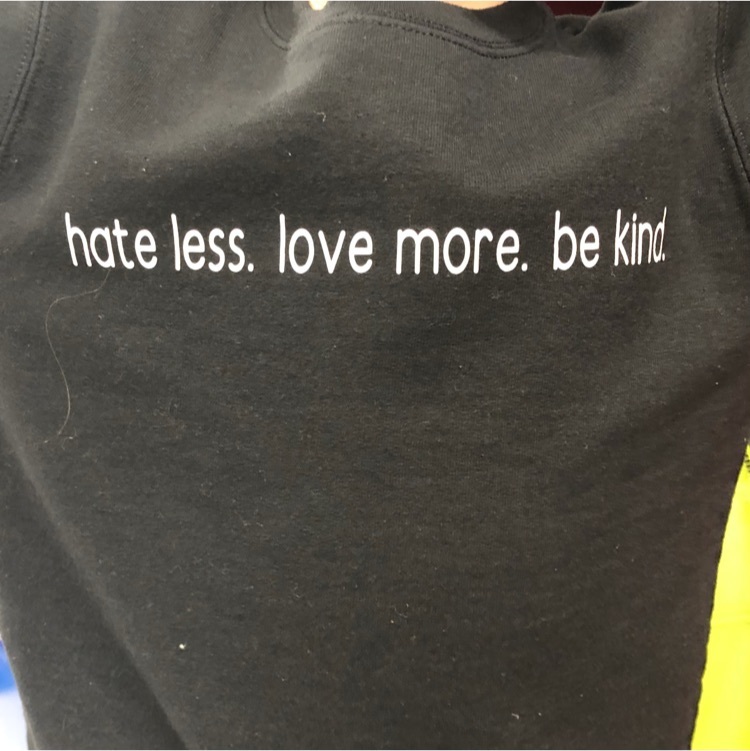 Co-ed basketball with Coach Grant will take place for pod 1 on Monday and pod 2 on Tuesday from 5:00-6:00 for this week.

Basketball practice with Coach Grant for Monday and Tuesday will be canceled for this week.

Students in Pods 1 and 2 are invited to wear crazy socks for Thursday's and Friday's spirit days!!!

No one is too old for sledding!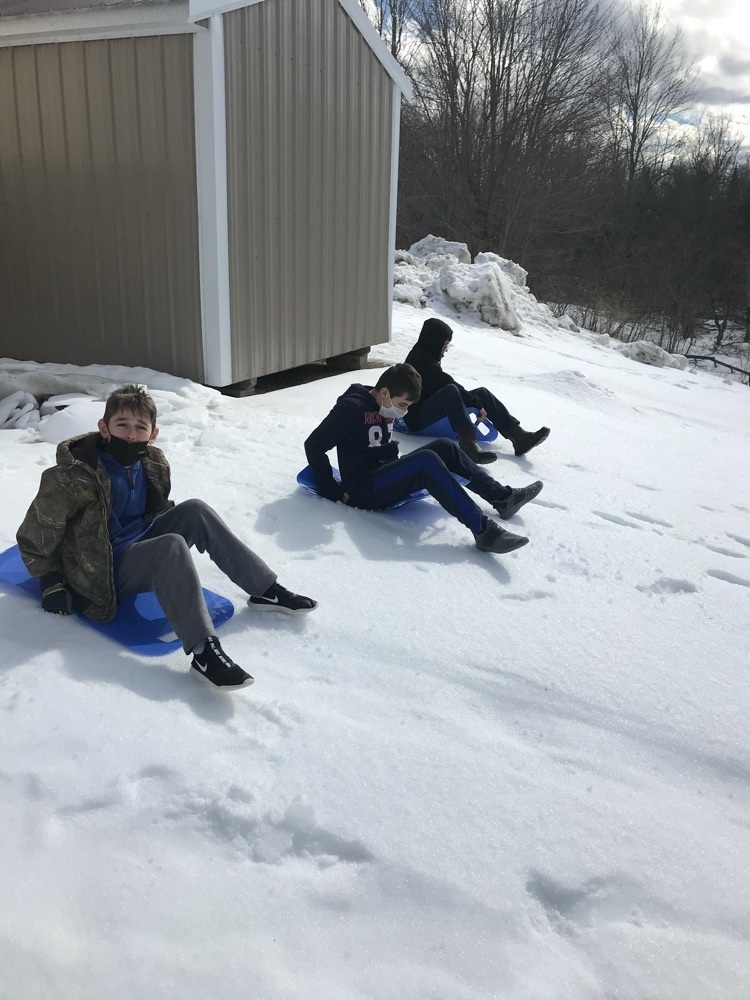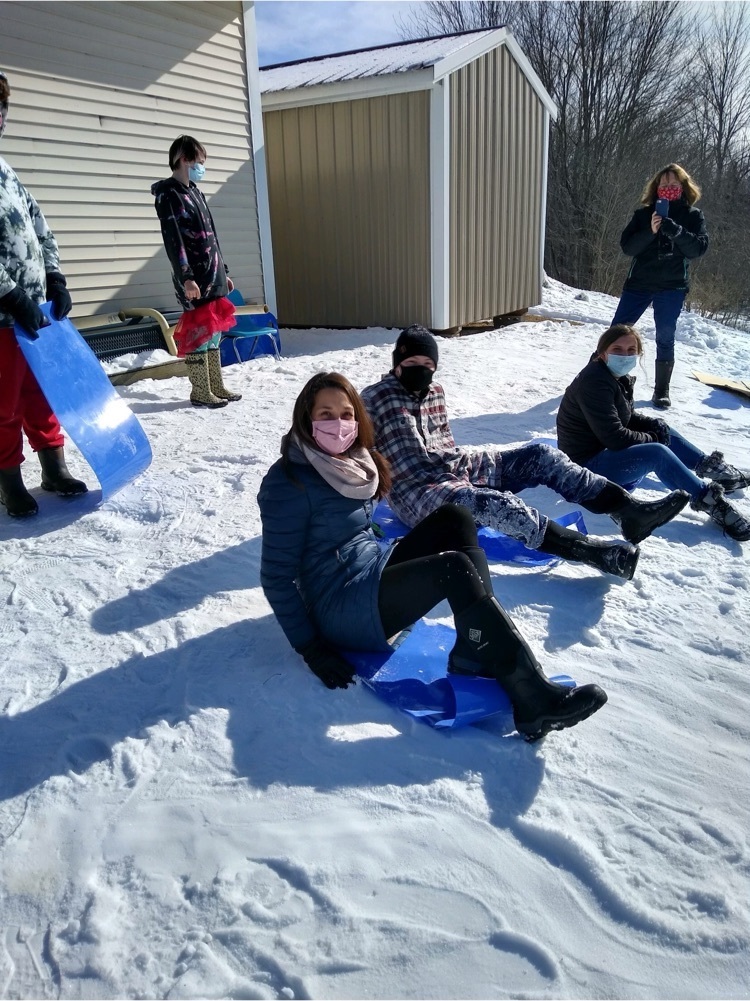 Kids in Pre-K-4th grade in Pod 1 are invited to wear a hat on Monday to kick off spirit days!

Today will be our last day of basketball and cheering. Coach Grant will continue to offer an opportunity for skill building and endurance training for anyone in grades 5-8, girls and boys. Pod 1 will meet on Mondays from 5:00-6:00 and Pod 2 will meet on Tuesdays from 5:00-6:00. Please continue to check facebook and the website for updates on how long we can continue to offer this opportunity. Thank you to all of our coaches for their work with our students during this abbreviated season!

Congratulations to Cat Faccini and Veronica Gray-Barrios for winning our school spelling bee and qualifying for the Penobscot County Bee. This will be a virtual event held on February 27th. Good luck!!!

Basketball and cheering practice will be normal times this week. Welcome back!

Practice with Coach Grant is canceled for tonight, February, 11th.

Picture Day at CDS, today and tomorrow!

Brewer High School will be hosting their Parent Information Night for current 8th grade students who are planning or considering attending Brewer High School next year. This year's Parent Information Night will be held virtually on Wednesday, Feb. 3, at 6:00 PM. The link for those wanting to join can be found on their website.

AOS 47 The Airline, Dedham and Orrington School Departments Due to the winter storm school will be closed, Tuesday February 2, 2021.

Congratulations to the Center Drive Chess Team and Coach Theriault for winning their first virtual chess meet Saturday!

After school activities for our middle school will continue to take place on the assigned day and time this week, with the exception of Coach Grant's practice on Monday only. Any boys not quarantined from pod 1 may attend the 3:00 basketball practice. If your child was NOT quarantined their coaches will be at school and ready for practices this week. If you have any questions, please call the school.

Good Morning, There will be no cheering practice today, Friday, January 22nd.