If you ordered from our Online CDS Store, orders are estimated to be ready by December 12. We will contact families when your orders come in!

Our first basketball games of the season take place on Thursday, December 1. CDS GIRLS @ Glenburn, A team plays first at 3:30. CDS BOYS home vs. Glenburn, A team plays first at 3:30. CDS cheerleaders will be on the sidelines of all of our 3:30 home games this season, cheering on our teams. Our concession stand, run by the band and chorus students, will be ready for you as you come on out and help us kick off our season! Go Eagles!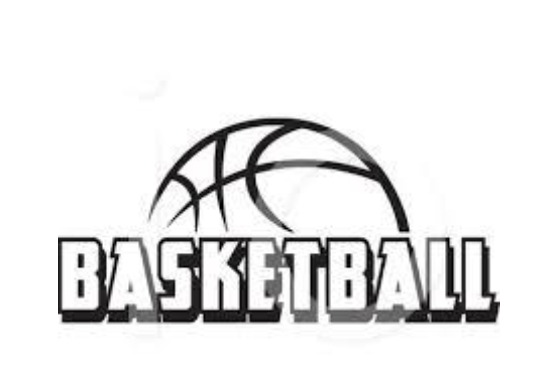 207Photo will be at Center Drive School on Wednesday, November 30 at 8:00 AM, to take Winter Sports Photos. You will be able to view the photos online before placing an order. Please be sure your student athlete brings or wears their uniform that day.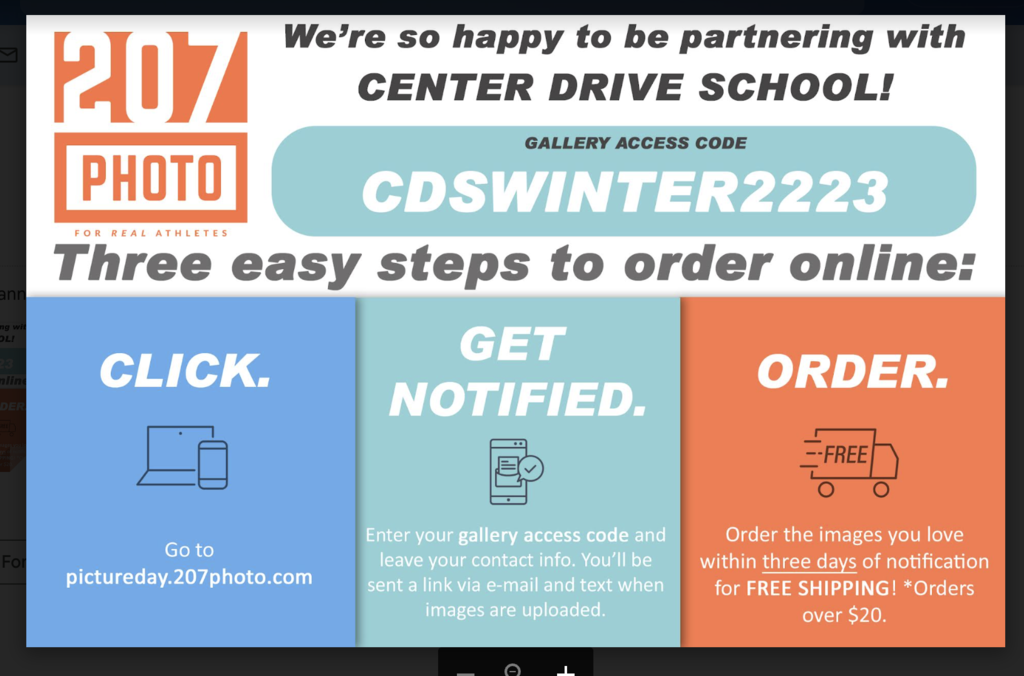 Just a reminder that tomorrow is a noon dismissal for students as teachers begin parent teacher conferences. AM PreK will have a normal 11:00 dismissal.

Today is the last day for our online CDS Eagles merchandise store! Don't forget to place your order by midnight tonight to receive your fan gear in time to show your pride during basketball season. CDS merchandise makes fantastic gifts for Christmas, too! Click the link on our Athletic webpage, or scan the QR code below to access our online shop.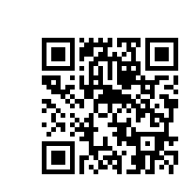 Please see the request from our guidance counselor!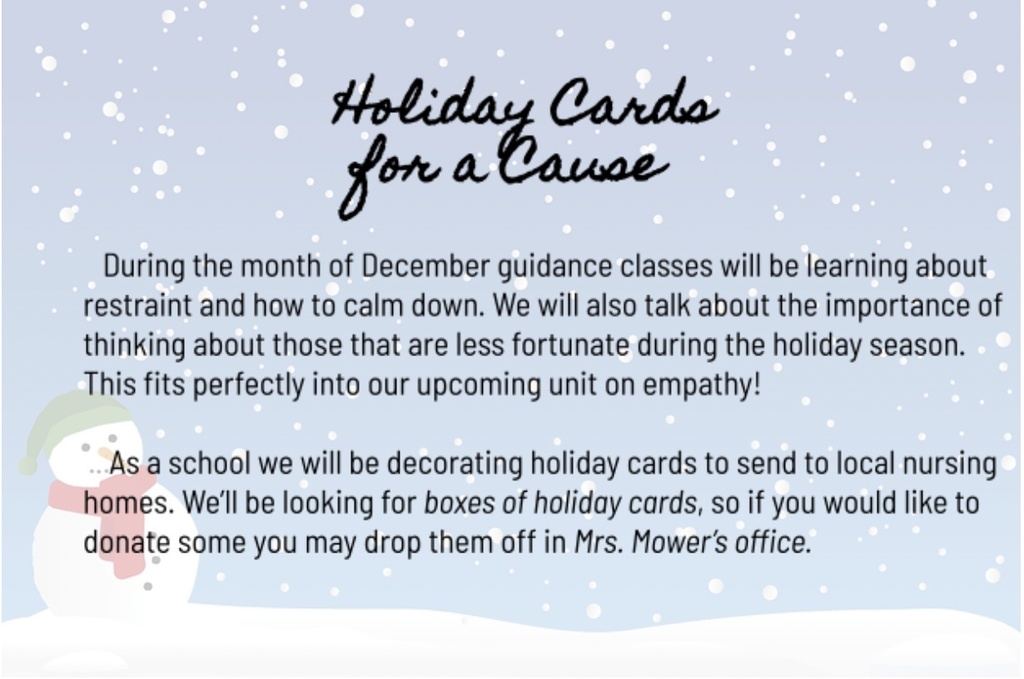 Don't forget to show your CDS Eagles Pride! Our online merchandise store is open until Wednesday, November 16. Orders will be sent to Center Drive School, and will be distributed from there. Please see the link sent to your email, scan the QR code, or find the link on the Athletic page of our Center Drive School website, to place an order. CDS merchandise makes good gifts!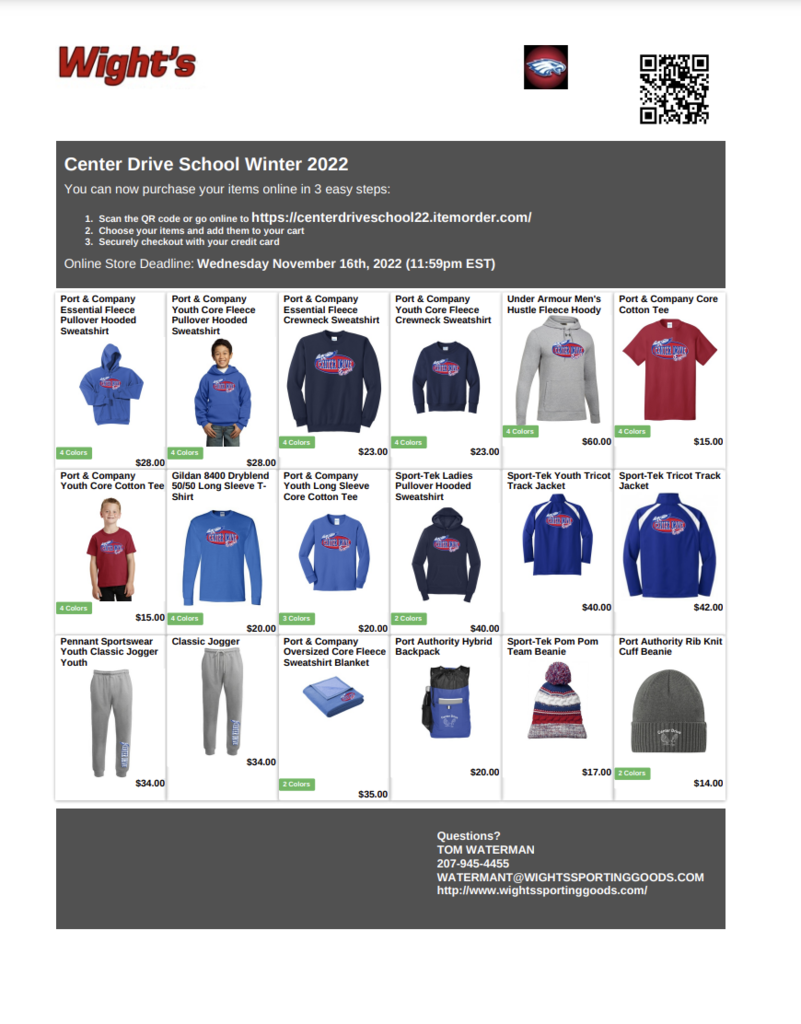 Come support one of our families!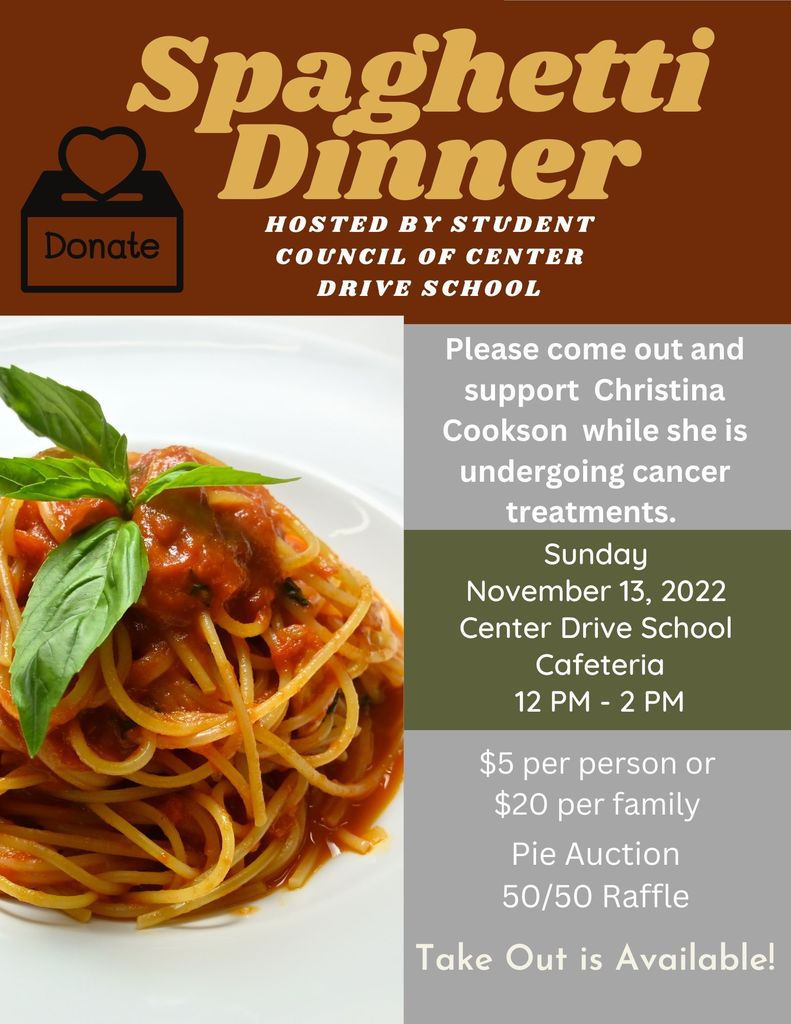 The Book Fair is here! November 7-10, your student will have an opportunity to shop the Book Fair. Family Night will be Wednesday, November 9 from 3:15-6:30. If you have any questions, please contact our school librarian, Mrs. Shutts, at
k.shutts@cdsedu.org
. Keep reading!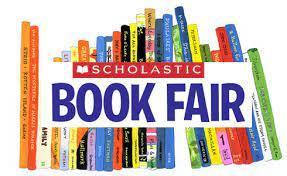 Center Drive School has partnered with Wight's Sporting Goods to bring you CDS Eagles merchandise! This online store will be open from November 4 - November 16. You can access the store by scanning the QR code below, or clicking the link in the FaceBook comments below. An email with this information will also be sent to our "Newsletter" group. Another shopping opportunity will be available again in the spring. Let's show our CDS Eagles pride!

Soccer and Cross-Country families: please talk to your student athlete about an email message they received from Mrs. Pelkey, regarding an invitation to the November 8 School Board meeting. We would love to have some Fall Sport student athlete representation there!

Cross-Country families: the Cross-Country banquet will be Friday, November 4 at 6:00 in the cafeteria.

A reminder that Winter Sports tryouts begin tomorrow, November 1. Please check the previous post, or the November Newsletter, for details on tryout and practice days/times.

WINTER SPORTS NEWS: Tryouts for basketball and cheering are next week. Winter sports are open to students in grades 6-8. If numbers are low, 5th graders are able to tryout. More information will be posted on the Athletic pages of the school website soon. Tryout dates/times: GIRLS basketball for grades 5-8 will be (2 days) November 1 & 2 3:15-4:45 BOYS basketball for grades 6-8 will be (3 days) November 1 - 3 6:30-8:00 CHEER tryouts for grades 5-8 will be (3 days) November 1 & 2 5:00-6:30 AND November 3 3:15-6:30 Practice for all sports begins November 7 and runs Monday-Thursday. Basketball - Girls B: 3:00-4:00 Girls A: 4:00-5:00 Boys B: 5:00-6:00 Boys A: 6:00-7:00 Cheering: 7:00-8:00 Winter Sports Parent Information Meeting is Tuesday, November 8 in the cafeteria at 5:30.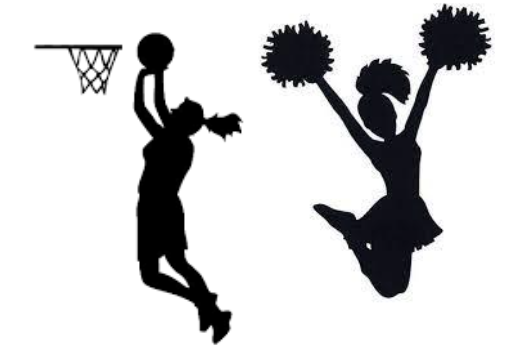 Congratulations to the CDS Girls Soccer team on their B-flight win Thursday night! Under the guidance of Coach Tom Anderson (boys) and Coach Benny Veenhof (girls), both of our Center Drive Eagles soccer teams really pulled together, working with many young players and a new goalie on each team. Both teams demonstrated great sportsmanship and improved skills throughout the season, and both teams played hard the entire season. Our student athletes have so much to be proud of!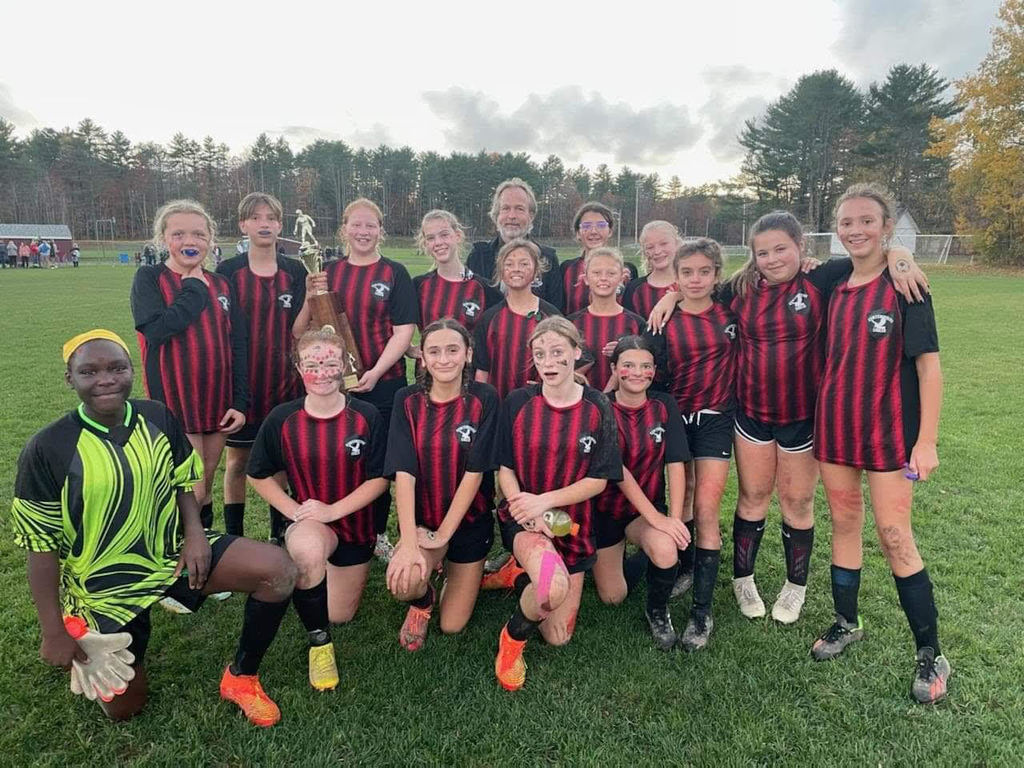 Congratulations to our Center Drive School Cross-Country team! Under the leadership of Coach Janet Blanchard, our Cross-Country runners all ended the season with faster personal times than earlier in the season. The CDS team earned 4 ribbons from the League Championship meet. They are all truly a model for determination and perseverance! An extra CONGRATULATIONS to 6th grader Capri Jonah! Capri has come in first place in all of her regular season meets, including the PVML Invitational and the Championship meet. Great job, Capri!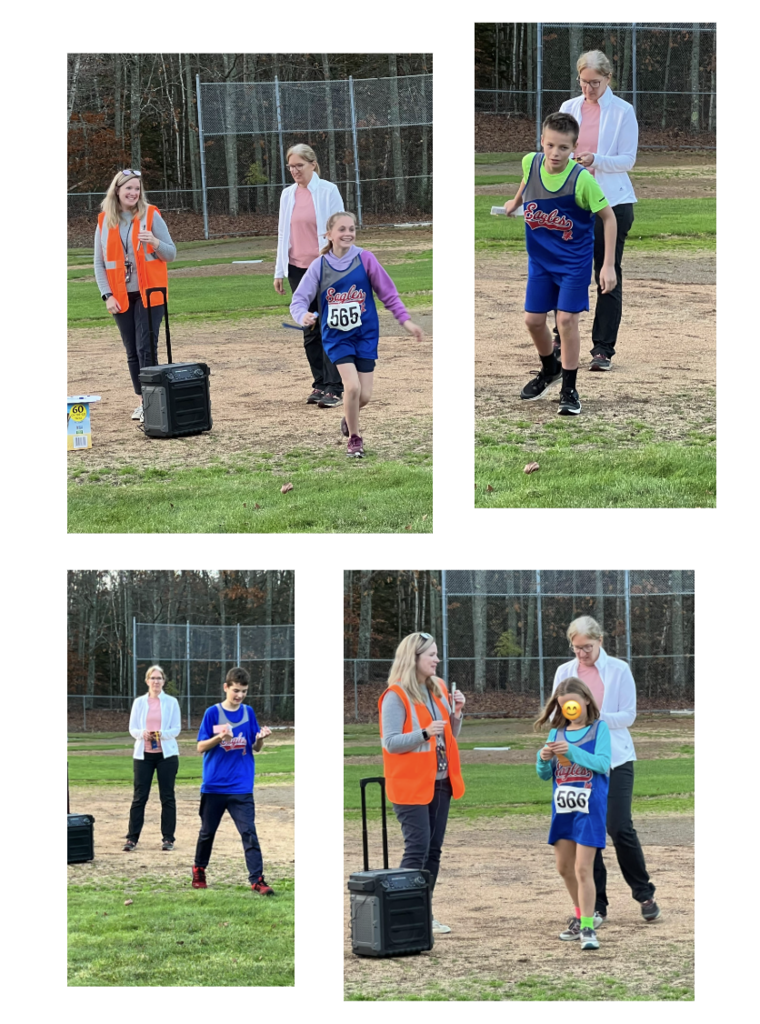 Today is a big day for Center Drive Eagles Athletics! It's Championship Day! Soccer B-flight Championship games are in Orono - 14 Goodridge Drive. Boys play at 3:00, girls play at 4:30. The PVML Cross-Country Championship is at Center Drive School. First race starts at 3:45. Looking forward to seeing families and students out cheering on our teams! Go Eagles!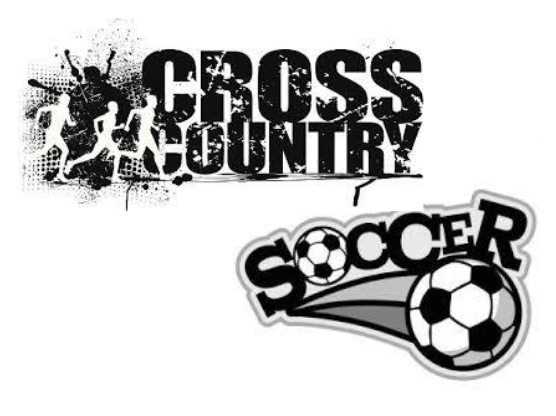 Thank you to the PTG for all of your work making Trunk or Treat a success! It was amazing to see so many families and so many happy children!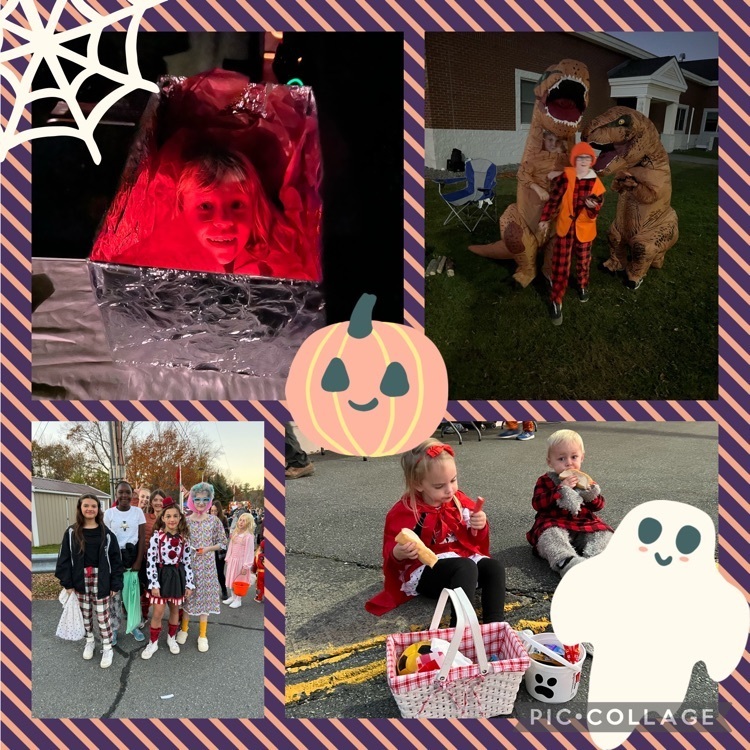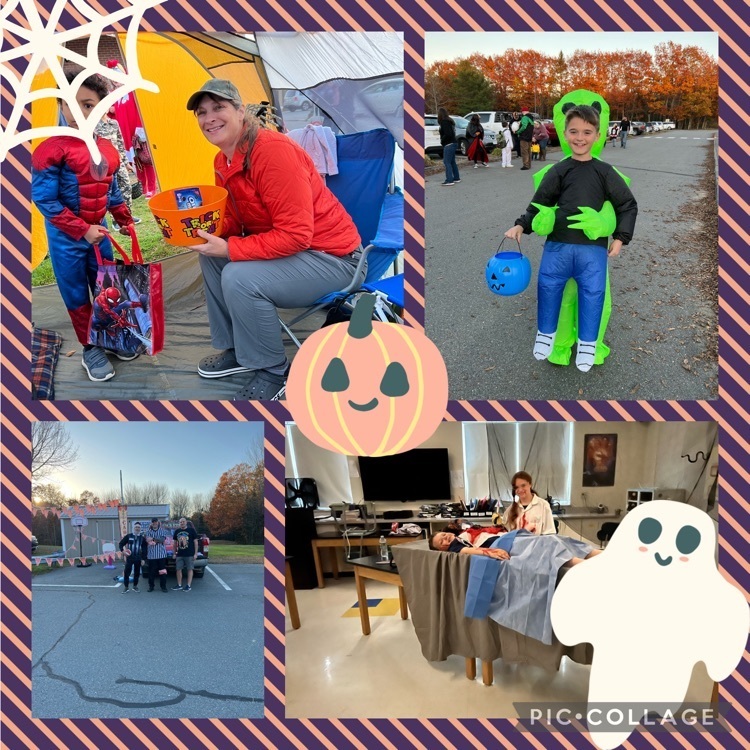 17 years at Center Drive! You will be missed, Mr. Ring! Thank you for everything and enjoy every minute of retirement. You deserve it!

Come join us Friday night (October 21) for our SOCCER games under the lights! CDS vs. Brewer Community School 6:00 GIRLS 7:30 BOYS CDS 8th Grade recognition prior to the start of each game. Bundle up, bring your friends, get treats from our Famous Snack Shack, and cheer on our teams!