Come cheer our "A" girls basketball team on tonight. They play at Hampden Academy at 8:00. Good luck girls!

2 big wins tonight! Congratulations to Coach Deveau and the Boys B team and to Coach Walton and the Girls B team! We are very proud of how hard you worked all season!
Come watch our "B" Teams tonight as they play their championship games. Boys play first beginning at 3:15. Hope to see you there.

Great games tonight with lots of spectators! Congratulations to our A girls and Coach Anderson on their win. Congratulations to the A boys and Coach Grant on a great season.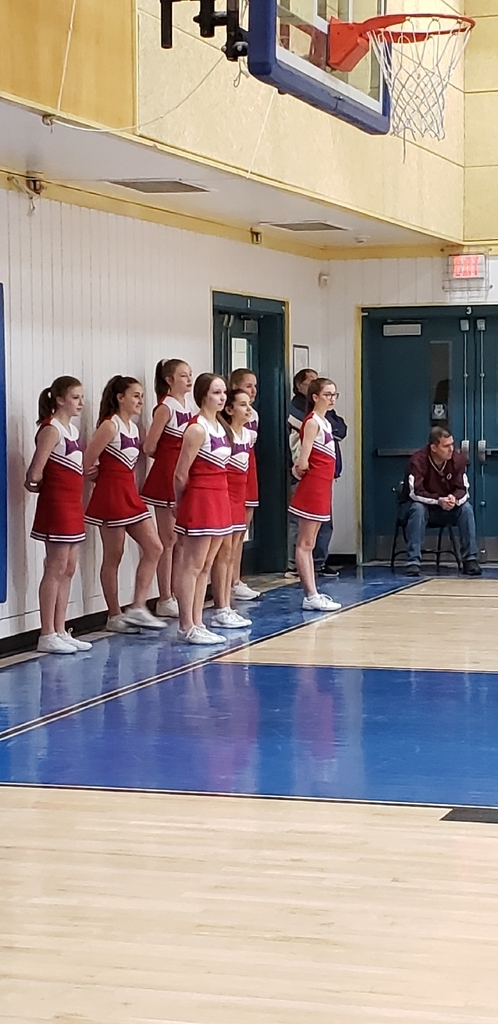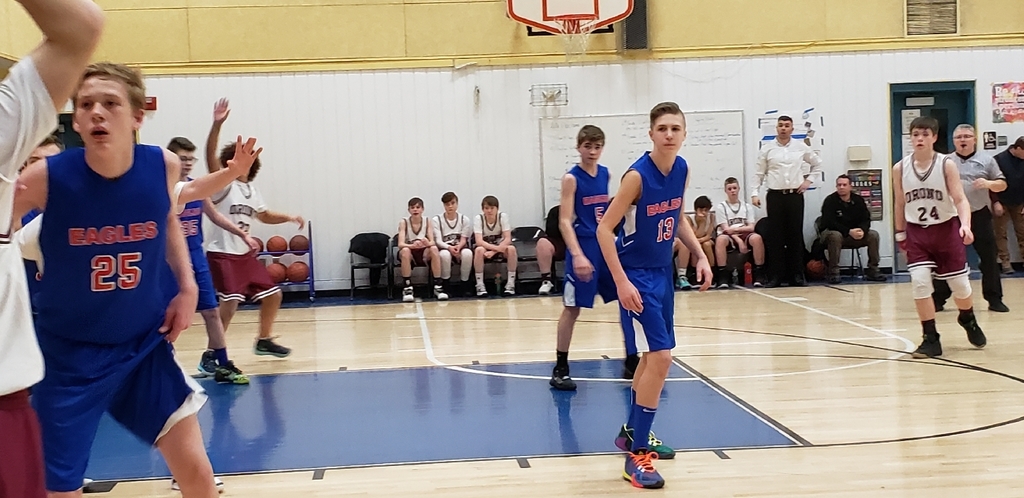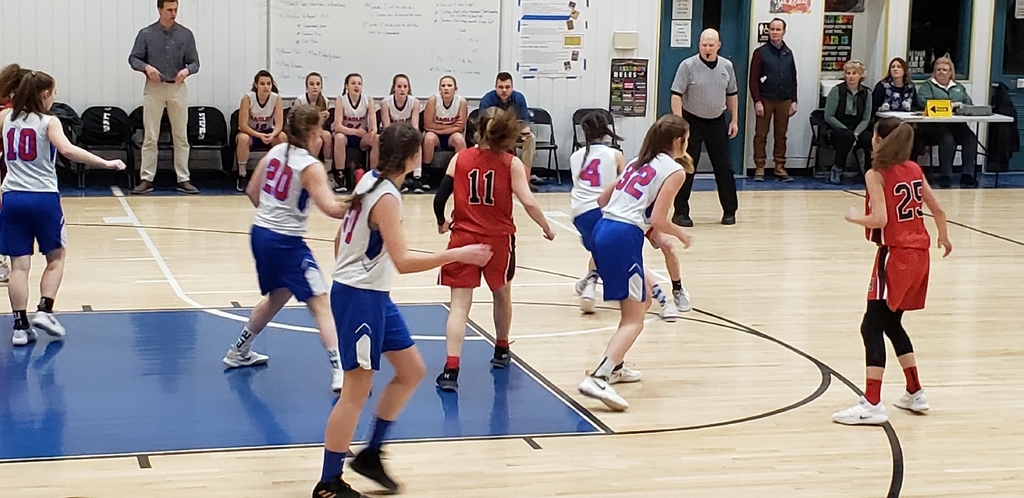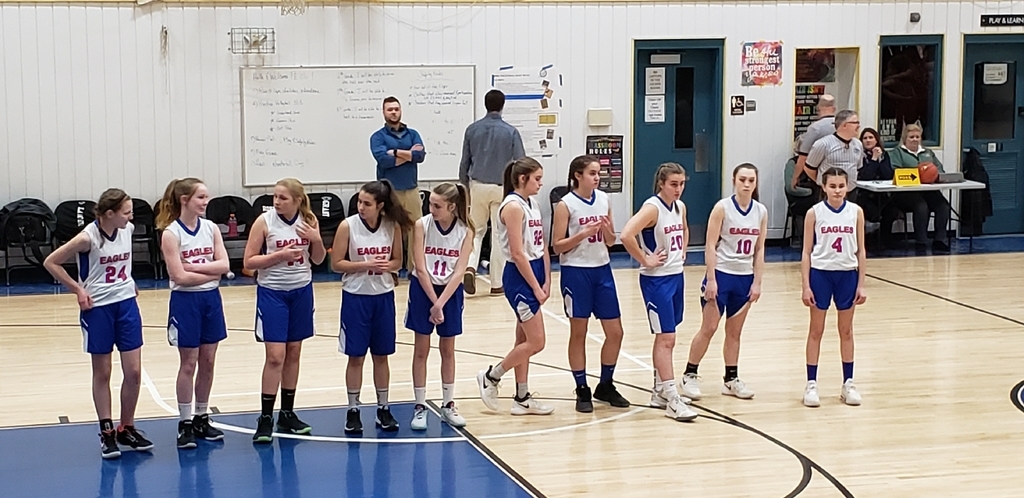 Just a reminder that all practices are canceled today with the school closure.

School is closed today, Friday February 7, 2020 due to the inclement weather.

The Girls and Boys A Basketball playoff games will be played Saturday at Reeds Brook Middle School in Hampden, NOT Hampden Academy. They are scheduled for the same times. Good Luck to our Eagles!

Good Morning All after school activities have been canceled. The Boys and Girls B basketball championship games have been rescheduled for Monday, February 10th at Center Drive with boys playing first at 3:30.

It was a great night to recognize our 8th graders for basketball and cheering!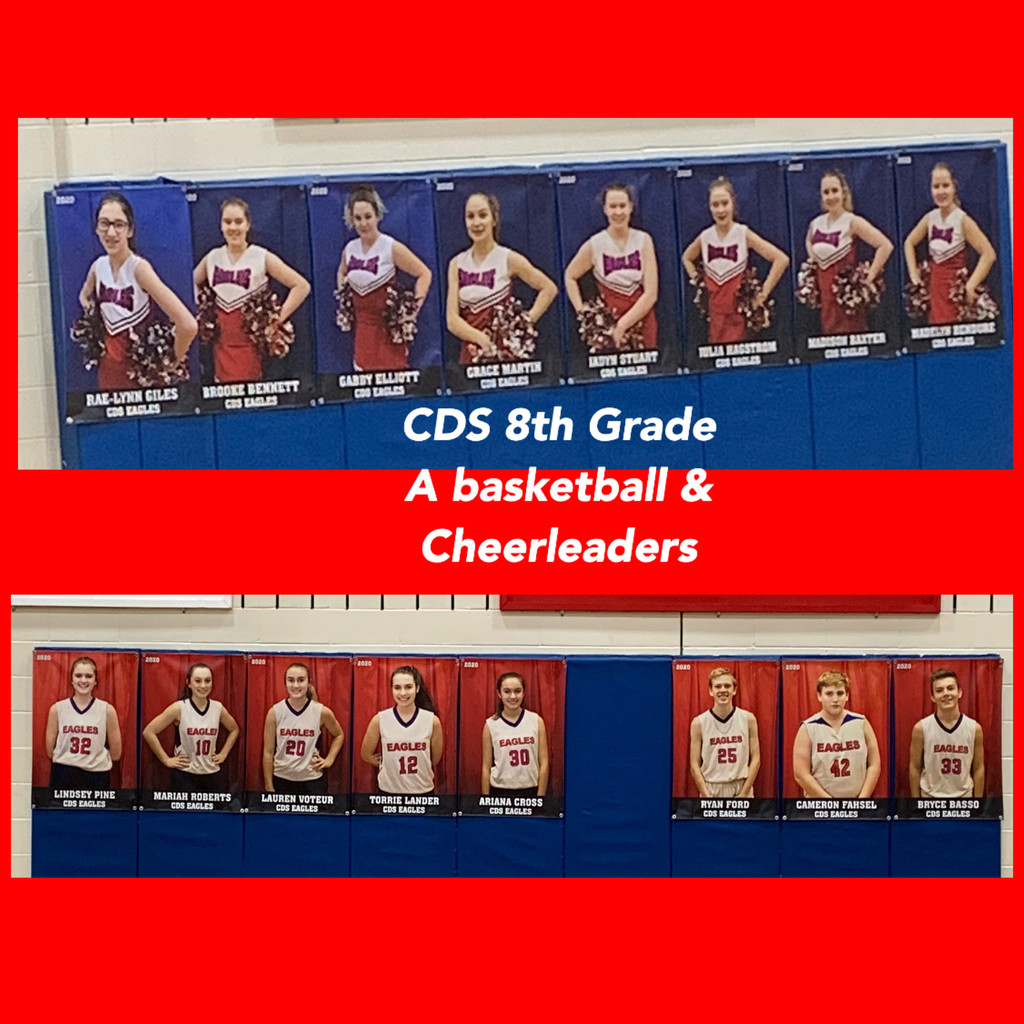 What a Saturday! A win for the Boys B and the sportsmanship award, 4th place for chess, and another win for our cheerleaders in their division! So proud of all these competitors. A big thank you to their coaches and their parents for all of the support!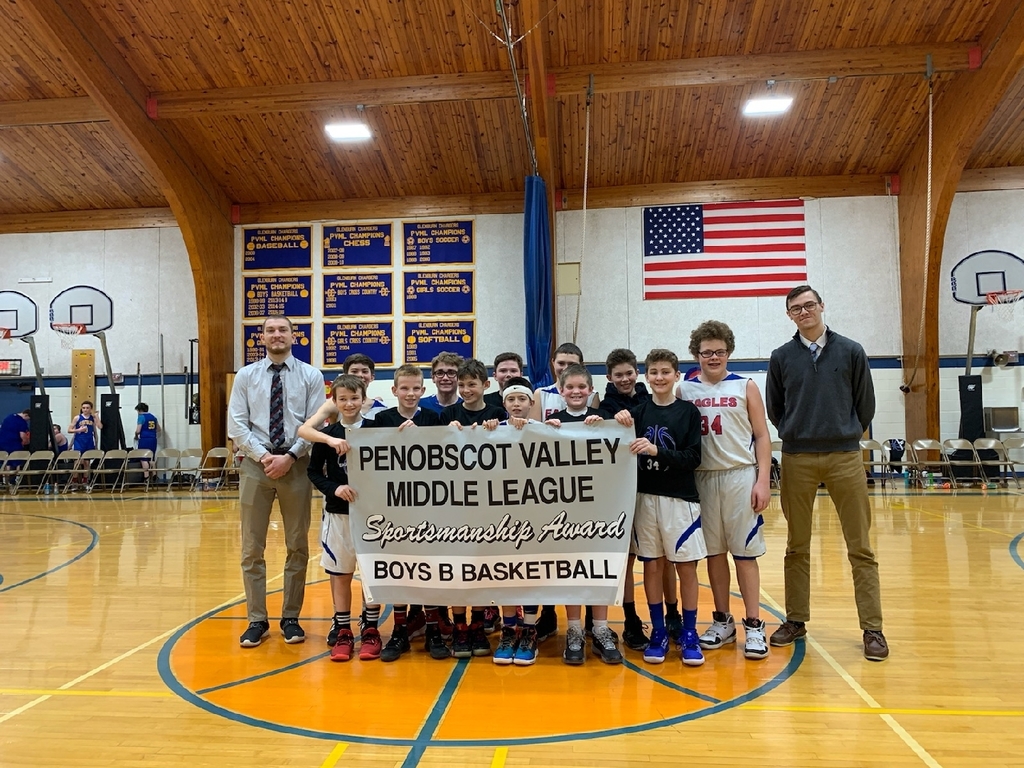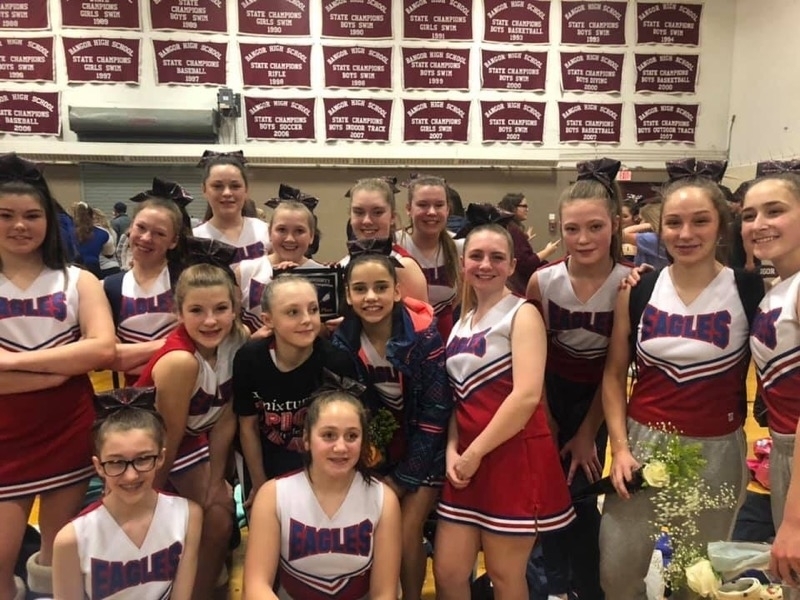 Good afternoon All afterschool activities will be canceled for today, January 31, 2020.

January 31, 2020 Dear Parents and Guardians, Below is a priority notice we have received from the Maine Department of Education. This has been shared with all staff at Center Drive. We have been contacted by the Penobscot County Dispatch Center, on behalf of Orono Police Department, that a Maine business has received an email threat, with specific schools identified as targets. These schools have been contacted directly, and all local police departments have been notified. The situation is being investigated. As a precaution, we have been asked to advise all Maine schools to increase situational awareness, and report any suspicious activity or persons to local law enforcement. Please advise bus drivers to also increase their awareness and report immediately any suspicious or aggressive behavior of other vehicles. We will share information as it becomes available. Please utilize your School Safety Plans and coordinate your communications and efforts with local law enforcement. Districts across Maine have received this notification. Everyone is okay. We received our notification at 12:00 and have taken the following precautions, however. Students and staff can move about the inside of the school as they normally would, but extra precautions will be taken for all parents and visitors entering the building. Students are with their teachers, following their normal schedule and directed to remain indoors until buses. Bus drivers have been notified and are aware of the situation. Please note that Center Drive was not one of the identified schools. We are just taking the same precautions as other area schools. We will keep you posted as we learn more. Sincerely, Judy Marvin, Building Principal

We have a busy Saturday coming up with sports! If you are looking for something fun to do, here it is: Boys B basketball plays at Glenburn Elementary at 12:30 Chess tournament begins at Glenburn Elementary at 9:00 Cheering Competition at Bangor High at 11:00 (get there early for a seat!) We will try to keep you updated on how our teams do

Just a reminder that CDS will be hosting 5 area high schools for our 8th Grade step up night tomorrow night, Tuesday, January 28th. 8th graders and their parents are invited to join us from 5:30-7:00.

Congratulations to our cheerleaders and Coach Cox for taking first place in their competition last night! Great job, ladies!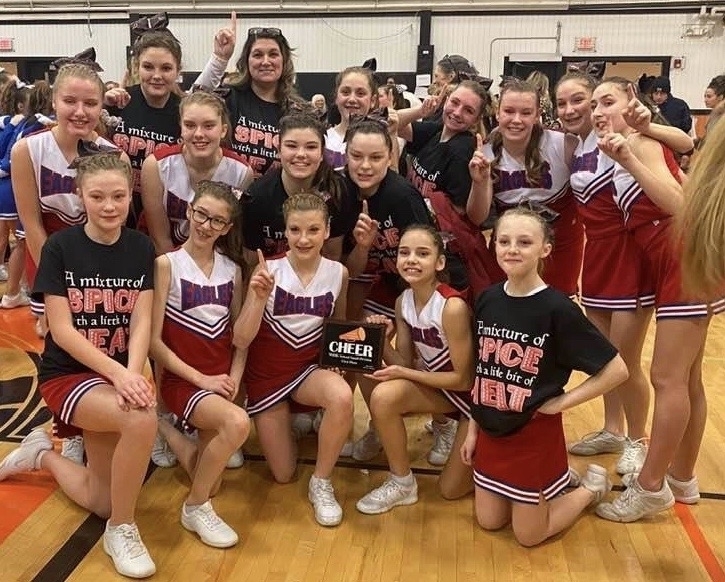 We just watched an amazing performance from our cheerleaders this morning! They will be at Brewer High School tonight for their first competition. Doors open at 5, competition starts at 6. Come out to support our cheerleaders!

School is closed today, Thursday 1/16 due to the impending storm

We just received word from the bus company that Bus F will be 20-25 minutes late this morning in picking up students.

Girls A basketball is cancelled. Stay safe everyone and Happy New Year.

And it's overtime for the boys!